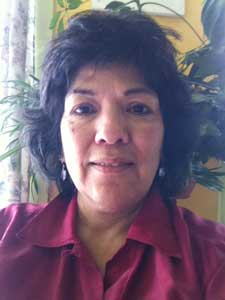 Terry Padilla MA, LCMHC
Tel –  802-229-4597
Email –  tgpadilla@myfairpoint.net
Address –  100 State St, Suite 231, Montpelier
Hours – Mon, Tues – 9am-8pm, Thurs 3-9pm
Payment Types – Insurance: Medicaid, Blue Cross Blue Shield, Cigna, CBA, United Behavioral Health,
Bio: I have been a therapist since 1978, working in a variety of settings. Throughout my evolving to present day, I have studied and practiced many modalities. I am now incorporating what appears to work smoothly, to help clients experience a more comfortable and enjoyable life.
Therapy Style: We all have the ability to tap into our wisdom. I use processes that help the client recognize their own mind-body wisdom. This mind-body connection gives signals. I help the client recognize their signals. Einstein said that the energy of the problem and the energy of the solution are different. I then help the client recognize the difference. This process helps the client see choices that were not apparent before, thereby allowing each to move in the direction of hopes and dreams. This process is usually quite enjoyable and freeing.