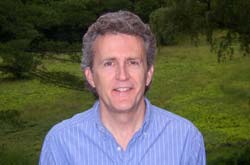 Stephen R. Moorhead, MS, LCMHC – Availability: No openings at this time
Office – 153 State Street, Montpelier, VT 05602
Office phone –  802-229-4760
Email address –  steve.vt@comcast.net
Hours – Monday-Friday 9-5
Payments – cash, checks, Insurance: Medicaid, Blue Cross/Blue Shield, Magellan, Cigna, CBA, MVP, Tricare
Bio
My education background includes a BA degree in Education and Psychology from Trinity University in San Antonio, and an MS degree in Mental Health Counseling from the University of Vermont. I've been in the mental health field for twenty years, working in a variety of settings supporting youth and their parents. This led me to my private practice in Berlin, Vermont which I started in 2000.
Therapy information
Childhood Disorders/School Problems, Anxiety, Family Issues, Play Therapy, Depression/Grief/Loss
My primary focus is client-centered and non-directive therapy or how to best connect with clients so that they can be more empowered in their lives. This means putting less emphasis on my agenda and providing more unconditional acceptance for the youth so they can connect with themselves and others from a position of self acceptance and inner harmony.
My main emphasis has been with youth that are dealing with behavior and emotional challenges associated with anxiety, anger, past trauma, parent divorce and separation, adoption issues, peer/adult interactions, and learning difficulties. Type of therapy/consultation: Strength-based, play and non-directive therapy for children, client-centered therapy, parent support, talk therapy. I work with youth 5 years and up.