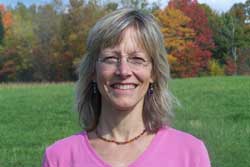 Michelle Lesnak – Availability: No openings at this time
Office – 41 Elm St, Suite #5, Montpelier, Vt 05602
Office phone – 802 477-3016
Email address –  michelle.lesnak@comcast.net
Hours 8 AM – 6 PM
Payments –  Cash, checks, insurance : BC/BS, Cigna, Magellan, Medicaid, MVP, Tricare
Bio
I have lived in the Montpelier area for over 22 years.
I graduated in 1987 from Vermont College with a MA in Art Therapy.
I am a licensed mental health counselor and registered art therapist.
Therapy information
Anxiety, Anxiety/Phobia/OCD, Bipolar Spectrum, Childhood Disorders/School Problems, Depression/Grief/Loss, Play Therapy
I work with people to help them find ways to better understand and cope with problems that they are facing. For adolescents and adults, I provide traditional talk therapy. I also provide art therapy for people who will benefit from this approach. Art Therapy is a way that people can express themselves nonverbally. It is also a great tool for people who want to try new ways of understanding themselves and exploring issues currently facing them.
I work with children from age 5 and up. I offer both play and art therapy.