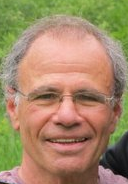 Jeffrey Dworkin – M.A. (psychology), J.D. (law)
Office – 19 Court St, Montpelier, VT 05602
Phone: 802.223.6733
Email address: jeffdworkin@gmail.com
Website: jeffdworkin.com
Hours – Monday thru Friday, 9 am – 6 pm, occasional weekend appts
Payments –  Cash, Check, All Debit & Credit Cards, Insurance: ALL INSURANCE, except Medicare
Types of therapy offered & philosophy Relationships, Mediation, Couples and Individuals, Adolescents. Depression, Anxiety, Grief, Life Transitions. Self-Exploration and Self-Acceptance.
My approach to therapy focuses on relationships, including the formative ones from childhood, current relationship dilemmas, and one's relationship to him/herself. I work with clients to identify their patterns which contribute to chronic and current life issues, including anxiety, depression and "stuckness", and to imagine new and more creative approaches to these problems. I emphasize the importance of emotional awareness to the goal of therapeutic change.
Approximately half of my practice is devoted to couples and families, where I emphasize attention to styles of communication and the cultivation of non-reactive listening. I help couples recognize more clearly the traits they bring to a relationship, and the ways those traits can be modified, to both calm and enrich the relationship.
Background
My educational background includes Middlebury College (B.A.), the London School of Economics (Postgrad. Dipl. social anthropology), Cleveland-Marshall Law School (J.D.), and Antioch New England Graduate School (M.A. psychology). I have been a licensed counseling psychologist for the past fifteen years, following a first career in law as a public defender.