Eilis O'Herlihy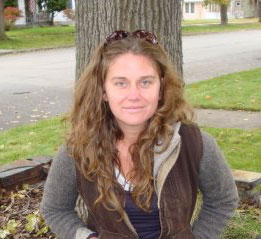 Eilis O'Herlihy MSW, LICSW – Availibility: Yes
Office – 56 East State Street, Montpelier, VT 05602
Tel – 802-386-2097
Website – crowsnestcounseling.com
Hours – Mon-Fri – Flexible Hours
Payments – Cash, Check, Insurance: BCBS, Medicaid, Medicare
Types of therapy offered & philosophy:
The most important element in therapy is creating a safe and empowering relationship. There are many barriers to seeking support and I believe it is my job to break those down. I encourage prospective clients to ask questions and develop trust in whatever way feels right to them.
My education in social work has taught me to look at each individual as part of a larger picture, and to work with each individual from a place of empowerment and strength.
I believe in practice informed therapy, meaning I will always focus on your priorities, and your feedback will guide our work together.
Though my practice is grounded in the skills I have obtained through trainings in many different models and approaches, I do not believe that one model will work for all clients. Therefore, I integrate a variety of tools in my effort to meet the needs and specific qualities of each client.
"The curious paradox is that when I accept myself just as I am, then I can change." ~ Carl R. Rogers
Background:
I received my undergraduate degree in Community Studies from the University of California, Santa Cruz. My focus was undocumented immigrant rights and refugee issues abroad. I received my MSW from the University of Montana with a focus on trauma and interpersonal violence. I have training in complex trauma, cognitive behavioral therapy, motivational interviewing, body based work and mindfulness practice.