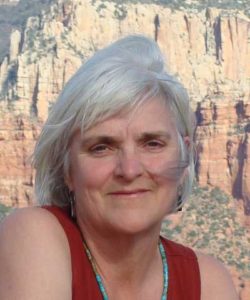 Diane Tetrault, MA MFA LCMHC – Availability: Yes
Office – 153 State Street, Suite 3, Montpelier, 05602
Phone –  802-522-6558
Email – godianemt@gmail.com
Hours – Monday – Thursday, 8:30 AM to 8:00 PM
Payment methods: Cash, Check,
Insurance: Medicaid, BCBS, CBA Blue, MVP
Types of therapy offered & philosophy:
My approach to therapy is informed by my respect for the process of change and the complexity of the human being–in the tradition of the humanistic psychologists. In addition to training in family systems I have incorporated the wisdom of the contemplative traditions of mindfulness and mind-body or somatic awareness, am a certified Internal Family Systems therapist (IFS), and incorporate the arts and movement when appropriate. I work with individuals and couples experiencing the pain of depression, anxiety, grief, effects of trauma, and many other conditions and challenges. I especially appreciate being able to offer individuals a respectful and supportive healing relationship that can inspire them to live their lives with meaning, joy, and vitality.
Background:
After enjoying over 10 years in the field of higher education in the arts I returned to Antioch University in Keene, New Hampshire for a master's degree in Marriage and Family Therapy. Following the completion of this program I was fortunate to apply my skills in various settings including directing and teaching in the Counseling Program at Woodbury College, providing therapy as a school based clinician, serving as a guidance counselor in a Vermont elementary and middle school, providing psychotherapy in a residential treatment center, and maintaining a private practice since 1993.