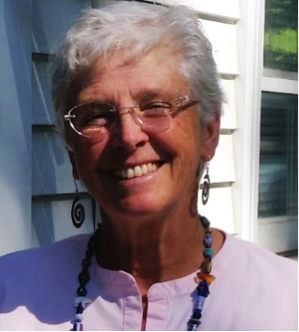 Dba: M. Corbin Gould, LPMA  – Availability: Yes
International Society for Bipolar Disorders  –  member
Office – 149 State Street, Carriage House, Montpelier, VT 05602
Phone: 802.223.4111     Email: corybantic56@gmail.com
Hours – weekdays (except Tuesdays), 8 am – 4 pm, and every other Saturday
Payments – cash/check, sliding scale, insurance: Cigna, BCBS, Medicaid, MVP, Aetna
Background: I am a 1979 graduate of Reed College, Portland, OR (BA – philosophy). I earned a Masters degree in Psychology and Psychotherapy from Antioch University in 1987. In addition, I have attended other post-graduate education programs, delighting in the lifelong journey of learning. In 1996, I migrated from California to Vermont to be closer to family. My work in mental health over the past three decades includes: community mental health, acute psychiatry, inpatient and outpatient medical facilities, mental health advocacy and private practice. I am licensed as a Psychologist-Master by the state of Vermont (#047-0000702).
My theoretical orientation or 'style' is best expressed by the following statements:
Mental illness is real. Everyone has mental health problems from time to time. Not everyone has mental illness. It is vital to understand this distinction, and offer treatment accordingly.
YOU are the expert on you. No mental health provider is ever going to know better than you what is 'normal' or 'usual' for you. Good psychotherapy will help you to: understand and strengthen your normal self, identify your earliest warning signs of 'abnormal', and act to avoid dangerous extremes.
Relationship and connectedness are what make life worth living. Therapy is a safe place to develop relational skills.
Areas of expertise: Bipolar spectrum disorders, Gender issues, Suicidality, Existential problems