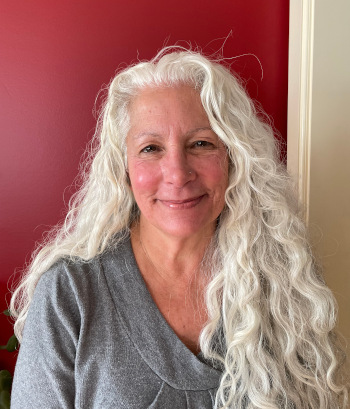 Amy Emler-Shaffer – MA, LCMHC – Availability: Yes
Office: – Telehealth
Office Phone: 802-828-7074
Email Address: amyemler@5gratefuls.com
Hours: Monday through Friday, flexible
Payments – Cash, Check, Insurance
Insurance Types accepted: VT Medicaid/Green Mountain Care, BCBS, MVP, Cigna, Optum/United Healthcare
Bio:
I'm a licensed clinical mental health counselor with 15+ years of varied experience, and I really like what I do for work. I like making a connection with whomever I'm working; a connection based on respect, trust, and positive regard. What follows is the opportunity to work collaboratively to help solve a problem or clear a path. Listening is a strength of mine, along with sometimes asking just the right question or offering a perspective that makes sense to the person sitting across from me (or on the other side of the screen). I believe that with a strong therapeutic relationship, along with patience and intention, anyone seeking help or support through therapy has the ability to heal and live a life of value and meaning.
I graduated from Antioch University New England. Since then I've maintained a private practice, provided individual and group therapy to young adults in residential treatment, facilitated women's therapy groups, and worked with hospice patients and their families. Most of the people with whom I meet experience some of the following: anxiety; depression; social anxiety; trauma; mood swings; isolation and loneliness; grief, loss, and bereavement; low self-worth or self-confidence; communication and/or relationship issues.
Therapy Style Description:
The counseling approaches I draw from include Acceptance and Commitment Therapy (ACT), Cognitive Behavioral Therapy (CBT), and Internal Family Systems (IFS). I'm a trained EMDR practitioner and find that to be a powerful tool as well. Telehealth has proven to be a reliable resource for meeting with people regardless of where in VT they live; I truly appreciate the opportunities it provides.