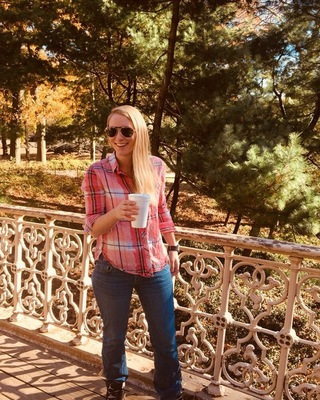 Ami Sweet – MA, NCC, LADC, LCMHC – Availability: Yes
Office – 100 East State Street, Montpelier VT 05602
Phone: 802-793-4715
Email address: AmiSweet.Counseling@gmail.com
Hours: 9am-7pm Monday-Thursday
Payment types accepted: Cash – Check, Insurance
Insurance Types accepted: BCBS, Vermont Medicaid, Dr. Dynasaur, Green Mountain Care, MVP, Cigna
Bio:
I graduated from Northern Arizona University with a Bachelor of Science in Psychology and minor in Biology. I then received my master's degree in Clinical Mental Health Counseling with a concentration in Substance Abuse/Addiction Counseling from Antioch University New England. I am currently dual licensed as a Clinical Mental Health Counselor and an Alcohol and Drug Counselor in the State of Vermont. I also have additional training in crisis intervention and Reiki.
Therapy Style Description:
I believe no single approach is right for everyone and work collaboratively with clients so they can feel safe, complete and learn more about themselves. I utilize a combination of different researched-based therapeutic approaches and draw upon numerous conceptual frameworks. I have been trained in a range of approaches to help clients through traumatic/stressful experiences to bring healing.