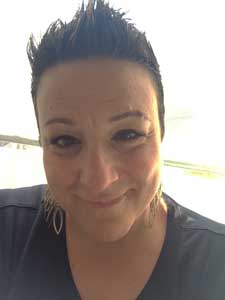 PJ Desrochers, LMFT – Availability: YES
Office – 174 Elm Street, Montpelier, VT 05602
Work Phone – 802-505-0827
Email address – pjdesrocherslmft@outlook.com
Hours – Tuesday, Thursday, and Friday – Late Morning, Early Afternoon, & Evening
Payments – Insurance & Out of Pocket (Cash, Check, Debit or Credit Card)
Types of therapy offered & philosophy
If you choose to become a partner in therapy, we will learn about you. Through the process of therapeutic dialogue, we come to understand your areas of strength and challenge, healing and recovery, adaptability and acceptance.
Therapeutic techniques are individualized to meet the unique and varied needs of each couple, child, youth, family, or person who participates in therapy.
Background
I am a Licensed Marriage & Family Therapist in state of Vermont who has been practicing therapy within my own private practice for the past seven years. I truly love working in therapeutic relationship with people of all ages, abilities, economic status, religious beliefs, sexual orientation, gender expression, and cultural backgrounds. I believe in partnering with you to attune, tend to, and accept all aspects of who you are, how you live, and then some.