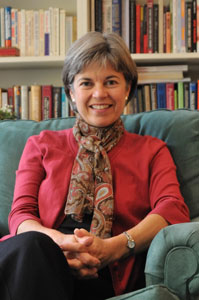 Michele Reed – Availability – Yes
Office – 93 S Main St, Waterbury, VT 05602
Phone: – 802 244 1748
Email – mreedtherapist@gmail.com
Hours – Monday – Friday, 8 am – 6 pm
Payments – cash, check,most major insurance
Types of therapy offered & philosophy
I work with individuals of all ages, as well as couples and families. My thinking is based on psychodynamic theory, but I also draw from other schools of thought when appropriate to the situation. I listen carefully and work with my clients to develop an understanding of what has led them to unsatisfying feelings, thoughts or behaviors and what their hopes are for the future. Respecting the need for confidentiality, empathy, honesty and humor, we explore conscious and unconscious thoughts/feelings and identify how significant past experiences have shaped their present life. Working through these issues, using insight and a strong therapeutic connection, strengthens self acceptance, fulfillment and success in relationships, school and work. Often people can reach a point relatively soon, where their symptoms become less intense. Continuing the on-going therapy at that point helps to maintain those gains, and to solidify deeper change in several areas of functioning.
Adults: A space is provided to think about oneself and one's life from several angles, with the goal of getting to know one's self better, or in a different way, than before. We explore a variety of thoughts and feelings and some patterns that may have developed into long standing problems. The past, present and future are all in the mix.
Children: I use play therapy with a sand tray, drawing, puppets, clay, etc., through which the child expresses thoughts and feelings. I also work closely with parents to support their relationship with their child, the child's development and the family's healthy, stable functioning.
Couples: The emphasis is on communicating in ways that feel safe. There is a focus on balancing individual needs and the relationship needs, with efforts to shift interactions away from stuck patterns of alienation and conflict, towards a vitality of connection, with empathy, acceptance and intimacy.
Background I have worked in a range of mental health settings, including adult inpatient, child residential treatment, adolescent group homes, Vermont community mental health, and private practice.
I received my M.S.W. from Adelphi University in 1980. As a Licensed Clinical Social Worker, I've been in private practice in Waterbury since 1991. Since 2011, I have been a faculty member at the International Psychotherapy Institute in Maryland.