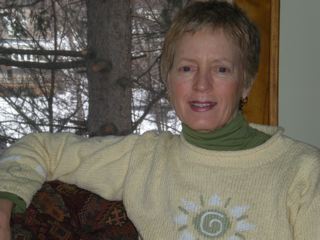 Julia Gresser    – Availability: none at this time
Office – 41 Elm Street, Montpelier, VT 05602
Phone –  262-6110
Email – sulia@fairpoint.net
Hours – Monday – Friday – 9 am – 6 pm
Payment Types: INSURANCE, CASH, CHECKS
Insurance: MEDICAID, MEDICARE, BCBS, CIGNA, MVP
Types of therapy offered & philosophy
Women's Issues, Supervision, PTSD, Life Issues, Bipolar Spectrum, Family Issues, Childhood Disorders/School Problems, Depression/Grief/Loss
In my practice, I support the growth and discovery of my clients through helping to provide a safe and supportive relationship through which they may improve their communication and relationship skills, address trauma and loss issues, engage challenges and transitions in their lives as well as wounds to their spirits.
In this work, I hope to assist children, families and adults to come to know, understand, and accept themselves, enjoy healthier relationships, and find more satisfaction, joy and harmony in their lives.
Towards this end I employ psychodynamic psychotherapy, group therapy, mindfulness and cognitive behavioral techniques, family systems work (with individuals as well as family groups), play and art therapy techniques, gestalt and dream work as well as ADD/ADHD education, coaching and self-advocacy tools for those with learning differences.
Background
I have over thirty four years of counseling and psychotherapy experience working in a variety of settings, including almost six years at Landmark College, where I developed specific expertise in working with people with learning differences. Prior to that,I spent many years working in New Hampshire schools as well as the local Community Mental Health Center.
In the 1980's I worked for ten years at Rutgers Medical School in the Child Day Hospital and Outpatient Mental Health Clinic. There I received intensive training in Family therapy, Child Psychotherapy and Group therapy. I am now enjoying a small, private practice in Montpelier.