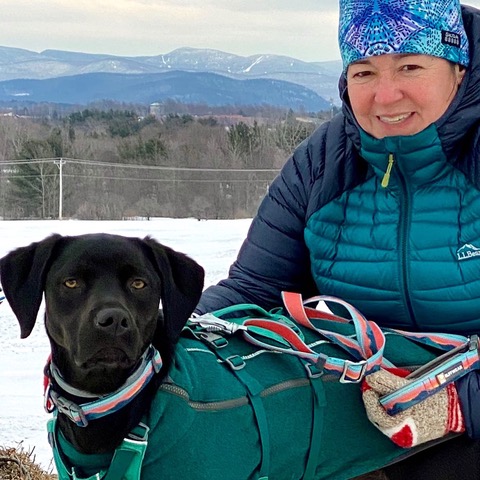 Dianne Bouchard – MA in Counseling – Availability: Yes
Office – 103 S. Main St , Barre, VT 05641
Office Phone: 802-917-3113
Email address: help@4pawscounseling.com
Mailing address: PO Box 1348, Barre, VT 05641
Hours: Evening
Payments – Cash, Check, Credit Card, Insurance
Insurance Types accepted: BCBS, CBA Blue, Cigna, Medicaid
Bio:
My education background includes a MA degree in Counseling from Johnson State College. I attended an intensive in Animal Assisted Psychotherapy at Animal Assisted Therapy Programs of Colorado as well as seminars and online training.
Most recently, I completed a training in Cognitive Behavior Therapy related to making healthy lifestyle choices through the Beck Institute, facilitator training through The Body Positive Institute, a body image and binge eating training and am currently working on a certification for eating disorders. I will be participating in additional training, Cognitive Behavioral Therapy for Youth, also through the Beck Institute.
I have worked in the mental health field since 2003, working at Washington County Mental Health in the Access program, which is part of Emergency Services. I have additional training in Suicide Prevention and Postvention and have spent time in area schools following the sudden death of students and school staff.
I have been in part time private practice since 2011. I work with two co-therapists, Aspen, a black lab mix and Bode, a tabby cat that are both rescues.
Therapy Style Description:
Animal Assisted Psychotherapy, Cognitive Behavioral Therapy and Solution-Focused Therapy. I work primarily with adolescents and adult women. I believe a strong therapeutic relationship is an important part of the therapy process. I adhere to the Health at Every Size (HAES®) principles: Weight Inclusivity, Health Enhancement, Respectful Care, Eating for Well Being, and Life Enhancing Movement.