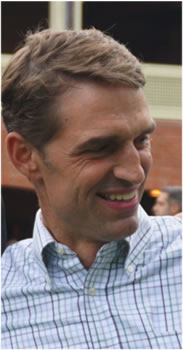 Availability – No
Carl Hilton-VanOsdall, LCSW Bio
Office – 297 North Main Street, Suite 3, Barre, VT 05641
Phone – 802.272.4037
Email – Carlhvotherapy@gmail.com
Hours – Tuesdays 6 a.m. to 6 p.m. (Other days as scheduled)
Payments – Cash, Check, Insurance –   Blue Cross/Blue Shield, Cigna, MVP, Tricare, Medicare, Medicaid
Types of therapy offered & philosophy
In my counseling, I work with people to increase their capacity for living a more full, balanced, healthy, and engaged life. I help people who are living with a variety of mental health issues including depression, anxiety, life transitions, stress, various adjustments, and grief/loss. I draw from an assortment of schools of therapy including Family Systems, Narrative, and Cognitive-Behavioral. I have years of experience working with individuals and families living with anxiety and depression, struggling with parenting issues, adjusting to changes in life, and taking steps through grief and loss.
Background
I received my Bachelor's Degree from Davidson College (1991) and a Master's Degree in Social Work from Rutgers University (1996). I have worked in the field of mental health for 20 years. I opened my counseling private practice in Barre in 2008. Before that, I worked for the Center for Counseling and Psychological Services of Washington County Mental Health since 2000. I am honored to work with individuals (adolescents to elderly adults) and couples in my counseling.
I hold a Master's of Divinity degree (1995) from Princeton Theological Seminary and integrate meditation and mindfulness into my clinical counseling work with adolescents, adults and couples.