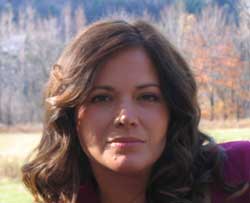 Amy Miller, MS, APRN – Availability: No openings at this time
Office – Middlesex and Barre Offices
Email address –  info@ConnectwithAmyMiller.com
Website: ConnectwithAmyMiller.com
Hours – Monday-Friday 7AM to 7PM
Payments –  cash, checks, credit cards,  insurance: MVP, BCBS, Medicaid, Medicare. Many insurance companies, such as Cigna & BCBS Magellan, will contract with me for psychiatric / medication management services. This is done on a case by case basis (called a single case agreement or ad hoc agreement).
Bio
My education and experience consists of a Bachelor of Science degree with a dual major of Psychology & Nursing. As a Registered Nurse I worked in a variety of psychiatric and medical settings, including inpatient psychiatric units, intensive care units and emergency departments. My graduate degree is a Master of Science with dual major of Family Practice & Psychiatric Mental Health Nursing. I have been in private practice in Central Vermont since 1999.
Therapy information
My practice consists of psychotherapy, psychiatric evaluation / psychopharmacology, & mind-body healing. My approach is holistic, focusing on mind, body, soul, & spirit. I work with the individual to assist in gaining greater awareness and understanding of their experience. Thus, empowering them to heal.
A large part of my practice is working with individuals experiencing various forms of anxiety and depression, histories of trauma, relationship issues, addictions, obsessions, compulsive behavior. Therapeutic approaches include though are not limited to: psychotherapy, medication management, mind-body awareness & healing, cognitive-behavioral techniques (i.e. meditation, visualization), psychoeducation and more.